Queen Elizabeth announces Camilla will be crowned Queen when Prince Charles takes the throne
Publish Date

Tuesday, 8 February 2022, 9:44AM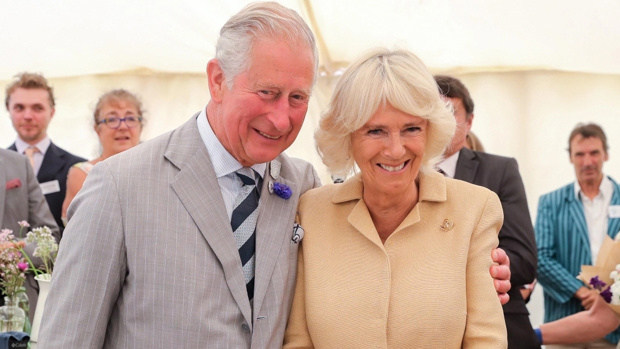 As Queen Elizabeth II celebrated the 70th anniversary of her accession to the throne over the weekend, she announced the Duchess of Cornwall will be crowned Queen Camilla when Prince Charles ascends to the throne.
In a letter written to mark her Platinum Jubilee, Her Majesty spoke unequivocally about her succession, cementing the Duchess' place at the heart of the royal family after being judged an outsider since she married Charles in 2005.
The 95-year-old monarch expressed her "sincere wish" that her daughter-in-law should become "Queen Consort" when the Prince of Wales becomes King.
She also urged the public to support her eldest son and "his wife Camilla" in the same way they have shown their love and loyalty throughout her long reign.
"I remain eternally grateful for, and humbled by, the loyalty and affection that you continue to give me," the Queen said, in a message released for Accession Day.
"And when, in the fullness of time, my son Charles becomes King, I know you will give him and his wife Camilla the same support that you have given me; and it is my sincere wish that, when that time comes, Camilla will be known as Queen Consort as she continues her own loyal service."
Her words confirm that the Duchess of Cornwall will one day be known to the public as Queen Camilla and addressed as "Her Majesty".
She will be crowned side-by-side with her husband wearing the crown made for the Queen Mother.
The crown features a platinum frame set with 2,800 diamonds - many of which came from Queen Victoria's Regal Circlet - and contains the controversial 105.6 carat Koh-i-Noor diamond.

The huge jewel was given as a gift to Victoria in 1856 by Sultan Abdulmedjid as a gesture of thanks for the support of Britain in the Crimean War, but many in India believe it is stolen and have demanded it back.
The Prince and Duchess were said to be "honoured and touched" by the Queen's warm words.
The Duchess opted not to use the title Princess of Wales out of respect for its previous holder the late Diana, Princess of Wales.
Take your Radio, Podcasts and Music with you