Royal fans are furious after American TV host shamed Prince George for doing ballet at school
Publish Date

Saturday, 24 August 2019, 4:01PM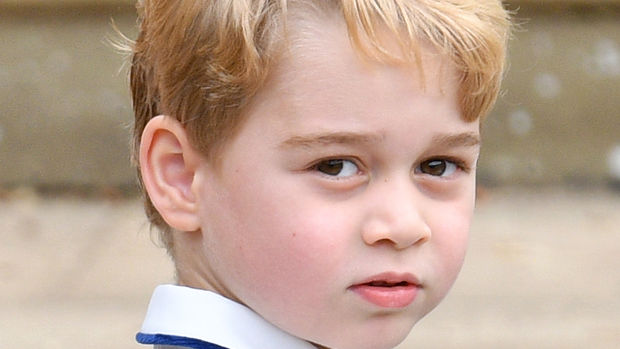 Prince George is set to return to St Thomas's Battersea school next month, which will see him take up ballet classes as a mandatory part of the curriculum.
And one American TV host finds it hilarious.
Leaving royal fans outraged, Good Morning America presenter Lara Spencer cruelly shamed the future king for taking ballet lessons.
Discussing the subject she said: "The future king of England will be putting down the Playdoh to take on Religious Studies, computer programming poetry and ballet among other things."
The audience, as well as Spencer, could be heard erupting into laughter at the last comment.
She then stifles her giggles and continues: "Prince William says George absolutely loves ballet, I have news for you Prince William: we'll see how long that lasts."
While as a montage of photos of the six-year-old screened, she joked: "Oh he looks so happy about the ballet class!"
READ MORE:
• Kate Middleton, Prince William and kids surprise passengers on £73 commercial flight to Scotland
• Rumours are heating up Kate Middleton is pregnant with her fourth child
Spencer's comments instantly sparked outrage among viewers, with several celebrities coming forward to slam her comments as "outdated."
Many were also quick to point out that numerous men from Spiderman's Tom Holland to Patrick Swayze and even Tupac Shakur took ballet lessons as children.
Others suggested that Spencer watch the movie Billy Elliot to bring her thoughts into the 21st century.
After feeling the heat, Spencer issued an apology on Instagram, writing: "My sincere apologies for an insensitive comment I made in pop news yesterday. From ballet to anything one wants to explore in life, I say GO FOR IT. I fully believe we should all be free to pursue our passions. Go climb your mountain-and love every minute of it."
The school writes on its official website: "The aim of teaching Ballet at Thomas's is to inspire and nurture in our pupils a love of classical ballet and dance, its history and traditions and associated arts."
And it seems George is following in his late grandmother's footsteps.
Princess Diana was a keen ballet dancer, learning it as a young girl through to her adulthood.
She was also a supporter of the English National Ballet and once put together a secret performance for Prince Charles.
Princess Charlotte will also be joining Prince George, starting school at Thomas's Battersea for the first time this year.