Sarah Ferguson has revealed she almost died in the September 11 terrorist attack
Publish Date

Thu, 12 Sep 2019, 10:14AM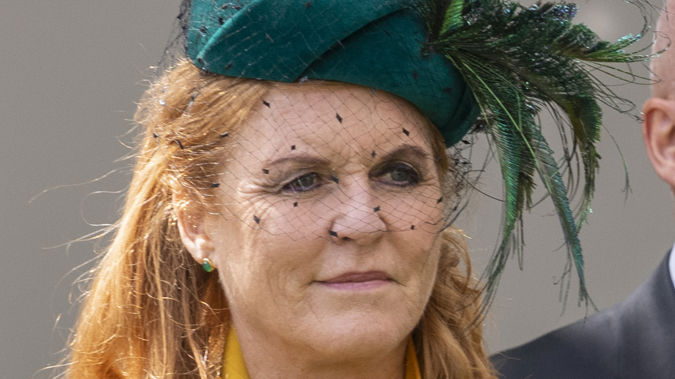 Sarah Ferguson has revealed she almost died in the September 11 terrorist attack
Publish Date

Thu, 12 Sep 2019, 10:14AM
Eighteen years have passed since terrorists commandeered multiple planes and the twin towers of the World Trade Center were brought down.
Nearly 3,000 people tragically died on that bright September morning.
And Sarah Ferguson was nearly one of those killed in the attacks.
Speaking in a recent interview, the Duchess of York opened up about how she was en route to the World Trade Centre in New York on September 11, 2001, just minutes before the attack and the powerful lessons she learned from the near-death experience.
As she headed to the North Tower - where she had an office on the 101st floor for her charity Chances for Children - Fergie was fortunately stuck in traffic, making her 20 minutes late so she miraculously escaped the tragedy.
Fergie's mascot for the charity - a rag doll called Little Red - sat in her office at the time of the attack.
After the collapse of the Twin Towers, Little Red was found among the rubble by photographers.
The 59-year-old Duchess said: "When it came on TV, I looked and saw Little Red and the presenter said 'Oh look there's a child's doll!' and I immediately called up the presenter and said please, don't worry.
READ MORE:
• Commemorating September 11: Take a "Gander" at this amazing, but little known, 9-11 story
• Sarah Ferguson sparks reports of a remarriage to Prince Andrew after saying they're "still together"
"Because I was so worried they would think that a child was lost or buried in the rubble.
"So I said no, it's not a child's doll it's Little Red and she is a symbol for Chances for Children."
Little Red is now part of the 9/11 memorial exhibit on Ground Zero.
The mum-of-two went on to reveal how her near-death experience has made her make the most out of life.
"I take every minute as a blessing, I really do, and I really work hard at it.
"Because the minute you look too far forward, then you're missing now.
"The minute you look back... you can't go back.
"Hindsight is a wonderful thing."
Fergie's ex-husband, Prince Andrew, who share daughters Princess Beatrice and Princess Eugenie together, also revealed how terrified he was for the former royal as the horror of the 9/11 attack unfolded.