Steve Irwin's dad Bob Irwin reveals he hasn't seen his grandchildren Bindi and Robert in over 10 years
Publish Date

Tuesday, 10 September 2019, 2:07PM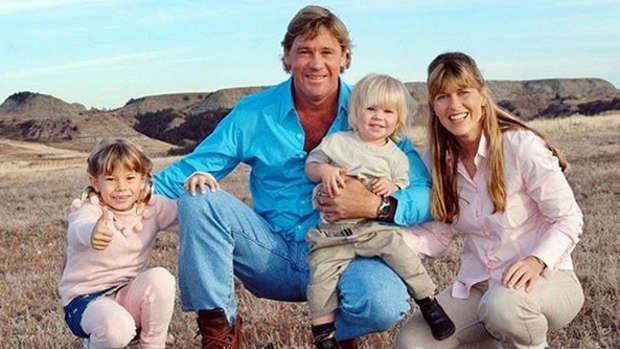 When Bindi Irwin walks down the aisle to exchange vows with her longtime boyfriend, Chandler Powell, her grandfather, Bob Irwin will not be there to celebrate.
The 80-year-old - who was dad to beloved Australian wildlife expert Steve Irwin - has revealed in a rare interview that he hasn't seen his grandchildren Bindi and Robert Irwin in over ten years.
Bob has famously been estranged from his daughter-in-law Terri and his grandchildren since he left Australia Zoo in the wake of Steve's tragic death in 2006.
Speaking with the Courier Mail, Bob - who founded the zoo with his late wife Lyn in 1970 - said he has not received an invitation to the wedding and nor does he expect one, but that he is speaking out to address false reports he refused to congratulation his 21-year-old granddaughter on her engagement.
Saying that the speculation is "totally untrue," Bob claims he wrote Bindi a letter wishing her the best with her engagement.
He says he is yet to hear back from his granddaughter. 
"Although a lot of untruths and rubbish and absolute garbage have been written by scumbags in the past, you reach a point where you've had enough. It's important everybody knows the truth, not just Bob and Bindi," he told the publication.
"No, I haven't had an invite to the wedding and, to be perfectly honest, I wouldn't expect to be invited to the wedding."
"I get messages (from friends) constantly about how Bob and Bindi are doing, what achievements they've made, what interests they have, and I also watch television like everyone else. They keep me up-to-date … Both Bindi and Bob have achieved a lot in a short space of time; mind you, they're both only young yet … But they've done well and … I would say Steve would be pretty happy with the way they're going."
Bob added that he wishes Bindi and Robert "all the best."
READ MORE:
• Bindi Irwin has just revealed who she wants to walk her down the aisle and her choice is very sweet!
• Bindi Irwin shares touching video tribute to her dad Steve on the 13th anniversary of his passing
September 4 marked 13 years since Steve died after being struck by a deadly stingray barb while filming for one of his many TV shows off Port Douglas in North Queensland and left a family, a nation, and the world in shock.
Bindi and her brother, Robert, who were just eight and two years old respectively when their famous father died, have worked tirelessly alongside Terri to honour their father's wildlife warrior legacy.
Although it's been over a decade since her father's death, the bride-to-be - who is planning on tying the knot sometime next year - still gets emotional about her family's loss.
In a recent interview with Stellar magazine, Bindi opened up about her grief, admitting she began crying over old footage of her dad — even though she'd already seen the clip many, many times.
"It was just an ordinary day and we were playing the video where we petition against the harvesting of crocodile eggs," she said. "There's old footage of dad with the crocodiles and, even though I've seen the video maybe 50 times, that day I started crying."
She added: "Some days you feel the grief more than others. What gets to me are those moments when I'd love him to be here to share what we're doing."
"It could be when my brother is receiving an accolade for his photography, or it might be at the end of the day when we're having dinner and laughing. I'll think: 'I wish Dad was here for this.' But he's just not there."