A new vaccine has been developed to stop humans having allergic reactions to cats
Publish Date

Monday, 12 August 2019, 2:23PM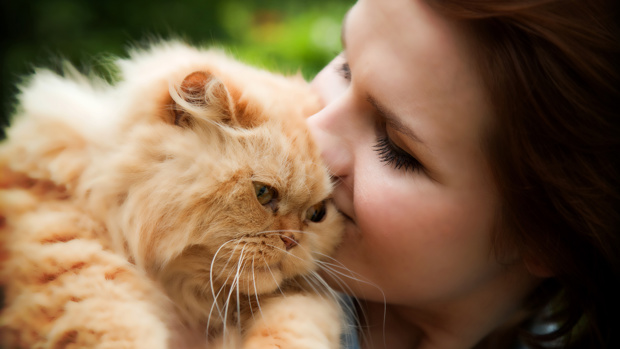 A cat allergy is no laughing matter.
But those who suffer from it; we have some good news for you!
That's right, your days of pain and suffering could be about to end.
Thanks to Swiss scientists, a new vaccine has been developed which may put an end to the sneezing and itchy eyes you get every time you're around a feline friend.
The HypoCat vaccine has been a decade in the making and works by neutralising the allergy-causing protein, Fed-d1, which is present in the feline's fur.
HypoCat triggers the cat's immune system to attack and destroy the Fel-d1 protein.
The researchers are hoping the vaccine will benefit humans and their fluffy counterparts, as cats often end up in animal shelters when it turns out that their owners are allergic.
READ MORE:
• This dog-shaped cloud is going viral as proof that all dogs go to heaven
• Science has just proved dog owners are happier than cat owners ...
The scientists said: "Both humans and animals could profit from this treatment. Allergic cat owners would reduce their risk of developing chronic diseases, such as asthma.
"Their cats could stay in the households and not need to be relinquished to animal shelters."
Oh, and if you're not a fan of needles, don't worry!
The vaccine is administered to the cat.
But, unfortunately, we may have to wait a wee while, with scientists saying they hope the injection will be available within the next three years.
Of 54 cats tested at University Hospital Zurich in Switzerland, all saw an increase in the defensive cells required to destroy the protein.
Take your Radio, Podcasts and Music with you