The most popular baby names of 2019 to date have been revealed ...
Publish Date

Friday, 12 April 2019, 1:16PM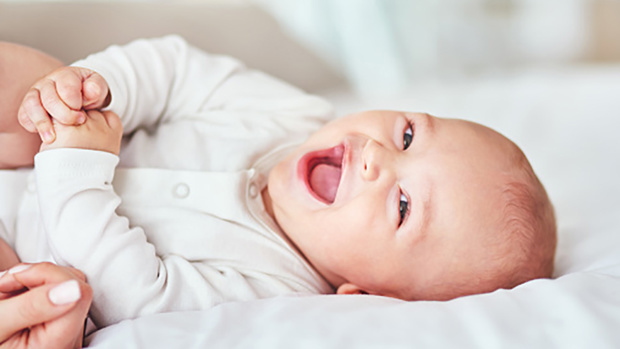 If you know someone who has a baby due this year and is in need of some inspiration, Baby Center is here to help.
Yes, we know it's only been FOUR months since 2019 began, but the popular parenting website has already listed the most popular baby names of the year to date.
READ MORE:
• Kate Middleton reveals the adorable name that Prince George calls his father
• New mother discovers that mother-in-law changed her baby's name while she was recovering from a c-section
The list consists of new twists on old classics and pop-culture tributes.
So without further ado, these are the most popular baby names for 2019 so far ...
Girls:
Olivia
Emma
Ava
Sophia
Isabella
Mia
Amelia
Charlotte
Harper
Aria
Luna
Mila
Evelyn
Avery
Ella
Layla
Sofia
Scarlett
Abigal
Emily
Ellie
Chloe
Zoey
Lily
Madison
Victoria
Camila
Bella
Riley
Grace
Nora
Violet
Aubrey
Aurora
Penelope
Hazel
Hannah
Elizabeth
Elena
Addison
Nova
Paisley
Aaliyah
Leah
Skylar
Ariana
Stella
Willow
Eleanor
Eliana
Boys:
Noah
Liam
Elijah
Oliver
Lucas
Mason
Ethan
Logan
Aiden
Jackson
James
Sebastian
Carter
Levi
Michael
Grayson
Alexander
Benjamin
Mateo
Jayden
Jacob
Henry
Gabriel
Luke
Leo
Julian
Muhammad
William
Wyatt
Jack
Daniel
Owen
Josiah
Jaxon
David
Ezra
Lincoln
Anthony
Asher
Isaac
Isaiah
Samual
Matthew
Nathan
Eli
Caleb
Adrian
Joseph
Joshua
John
Take your Radio, Podcasts and Music with you