The Queen's former personal chef shares the super easy recipe to make her favourite scones
Publish Date

Saturday, 10 September 2022, 9:58AM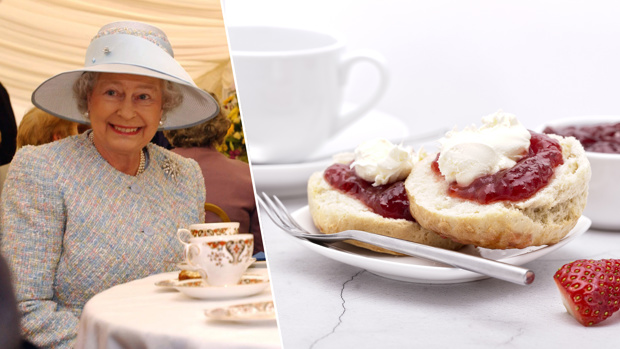 As we continue to mourn the passing of Queen Elizabeth II, her former personal chef Darren McGrady has shared some of her favourite recipes - including the royal tea scone.
And while you probably think royal scones are impossible to replicate, you might be surprised by just how simple they are!
McGrady - who spent 15 years working for the Queen and Princess Diana - revealed that when it came to afternoon tea, Her Majesty never missed a day, no matter where in the world she was.
He said: "I remember being on the Royal Yacht Britannia, we flew out to Australia and it was five o'clock in the morning, but to the Queen, it was five in the afternoon and it was time for tea, so my next job was making scones."
To make the royal tea scones, you start by adding 3¼ cups of flour, ½ cup plus 1Tbs of sugar, 4 tsp of baking powder and one stick of soft butter into a bowl. Then rub all the ingredients together until you've got really fine breadcrumbs.
Next, you add 1 egg and slowly pour in ¾-1¼ cups of milk, but warns against kneading too much and insists on lightly bringing the ingredients together instead.
Once the ingredients have combined, McGrady says to place on a lightly dusted surface and very gently knead the dough, rolling it out until it's once inch thick.
He then used a two-inch cookie cutter to cut and shape the perfectly rounded scones.

The royal chef then showed viewers how to properly glaze the scones, explaining that the simple egg yolk glaze was a really important as it made the scones look "really pretty" when they were elegantly displayed on the table.
Once that's done, pop the tray in the oven at 350 degrees, and bake the scones for about 15 minutes until they are perfectly golden.
Of course, no scone is complete without jam and cream - which he says the 96-year-old monarch always preferred jam first.
YUM!
Take your Radio, Podcasts and Music with you