The Chase fans left fuming after contestant takes minus £4,000 to get to the final
Publish Date

Thursday, 30 January 2020, 2:05PM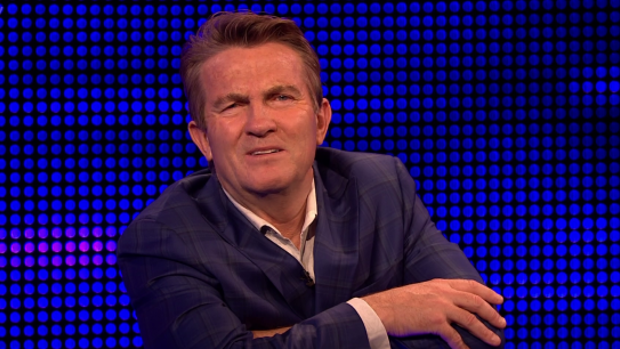 The Chase fans have been left fuming after a contestant on a recent episode of the game show accepted an offer of minus £4,000 in a bid to make it to the final.
Facing off against chaser Jenny 'The Vixen' Ryan, Gemma managed to accumulate a decent £6,000 in the cash builder round.
However, when she was offered -£4,000, £6,000 or £56,000 by the 37-year-old brainiac, Gemma opted to knock four grand off her team's total, sacrificing the chance to win big money with her overly-cautious strategy.
When she consulted her remaining teammate James, who had bagged £24,000, he was gracious over her decision.
"£56,000 is a lot of money, but if you want to take the minus £4,000, I'll understand. And I want another brain in the final chase," he said.
Gemma then admitted she never wanted to be the player who accepted a minus offer, saying: "I said I always was going to be the person who would not take the minus, but I'm going to go minus. James, I hope that's ok."
READ MORE:
• The Chase bosses have put "plans in place" to help Paul Sinha through his health battle
• The Chase's Mark 'The Beast' Labbett reveals the health issue behind his dramatic weight loss
But fans were not impressed.
One viewer fumed: "Taking minus £4,000 is unforgivable. Really hope she gets caught."
A second insisted: "Anyone who takes a minus offer doesn't deserve the money the other player earned I don't care what anyone says!!"
Another wrote: "What is the point of going on The Chase and going for the minus option? You're there to make money, not take it away from others. Yes, I'm talking to you, Gemma!"
Referring to her decision to make a minus offer, host Bradley Walsh told Gemma: "I think you're much better than that - but you're through to the final."
In the end, The Chase contestants were caught by The Vixen after a tricky final round with 34 seconds left on the clock.