Watch the very awkward moment Prince Harry refuses to hold Meghan Markle's hand
Publish Date

Tuesday, 3 July 2018, 5:57PM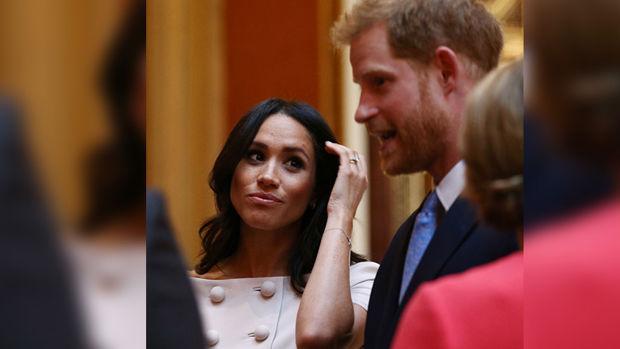 Being left hanging is one of the most awkward things that can happen to someone, but when it happens on the world stage and you're a Duchess, it's certainly worse.
In the video you can see Meghan reach for Prince Harry's hand as they are following the Queen, but he rejects her.
This didn't happen just once, but twice in the short clip.
READ MORE
What may seem like a direct snub from Prince Harry is actually a strict royal protocol.
Royals are not allowed to show any form of affection in public - even just holding hands is strictly prohibited.
Body language experts told the Mail Online that: "The Queen rarely holds hands with her husband in public and this seems to have set an unwritten precedent for the other royals."
He mentioned how others royals follow this same unwritten rule: "It is very clear that William and Kate are emotionally close, however, they do not seem to feel the need to prove their love — particularly when on official state business."
So the awkward moment could have been subconscious movement, but it was probably out of respect for his Grandmother.