Allyson Gofton - Red Pepper and Tomato Relish
Publish Date

Thursday, 19 January 2017, 11:47AM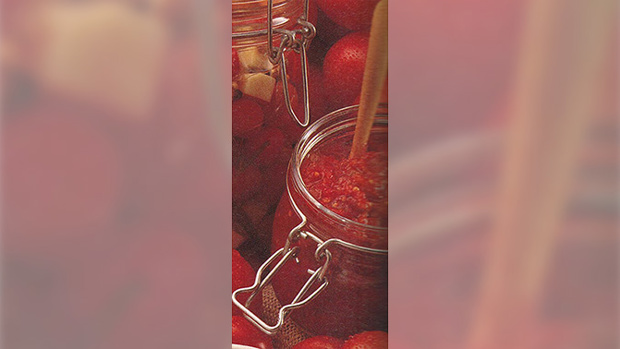 Author

By Allyson Gofton
In recent years, roasted or chargrilled peppers have become part and parcel of summer life. The grilling caramelises the natural sugars.  Sometimes the peppers are peeled and other times the frill marks remain; it's a matter of personal choice, though peeled peppers seem to cause less indigestion issues. Yellows peppers grill well while green peppers become a musty colour and for me, not so nice in flavour. I prefer green peppers fresh and crispy.
COAST Tip
When grilling peppers use a fan grill option to ensure an even hot heat that quickly causes the skin to blister without over-cooking the peppers.
Leaving a relish for a few weeks after making will help the flavours blend together well.
Make this when red peppers are in season they are full of flavour and cheaper.
Ingredients
1.5 kg red peppers
4 large ripe red tomatoes
2 onions
4 cloves garlic
1 tblsp chopped fresh root ginger
1 cup sugar
½ cup white vinegar (cider, white wine or distilled)
1 tblsp mustard seeds
2 tblsp whole allspice
2 tblsp whole peppercorns
Method
Grill the red peppers under a high heat, until blackened all over. Transfer to a plastic bag until cool enough to handle. Peel away the charred skin, seed and chop finely.
Blanch, peel and chop the tomatoes.
Peel and dice the onions, and garlic.
In a large saucepan put the peppers, onions, tomato, garlic, ginger and vinegar. Tie the mustard seeds, peppercorns and allspice in a small muslin bag and add to the saucepan. simmer for 15 minutes.
Stir in the sugar and cook for a further 15 minutes, until thick. Remove the spice bag.
Transfer into hot sterilized jars and seal immediately.
Take your Radio, Podcasts and Music with you