Billy Connolly opens up about the last time he saw Robin Williams calling him "haggard"
Publish Date

Thursday, 19 December 2019, 11:40AM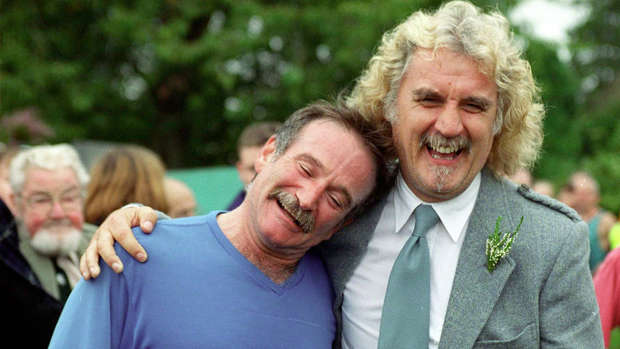 Comedian Billy Connolly has spoken out about the last time he saw his good friend, Robin Williams, just a few days before his tragic passing.
Speaking on The Adam Buxton Podcast, Connolly admitted the 'Mrs Doubtfire' star - who took his own life in August 2014 - didn't look his usual self when they met, describing him as looking "very thin" and "haggard."
The 76-year-old Scot said: "I emailed him and said, 'I saw you on the show and you were great,' because I'd seen him in a newspaper saying he wasn't sure about it. I got an email back saying, 'Glad you liked the show - I'm in LA too, can we meet for dinner?'"
"He looked very thin and kind of haggard about the face. I said, 'Are you looking after yourself?'
"He said, 'Yeah, I've just lost a bit of weight recently.'
READ MORE:
• Billy Connolly opens up about dying rumours in a strange video
• Billy Connolly has reveals he can no longer share a bed with his wife because of his Parkinson's

"I'd read that he'd been drinking - some journalist had said it - and I said, 'I hear you're back on the sauce.'
"He said, 'Ah, it's nothing, I just gave it a bash, never mind.'
"Before we left, Robin said, 'I love you, you know that, don't you?' I said, 'Of course I know that.' He said, 'Are you sure you know it?' and I said, 'Yeah, it's good.'
"That was the last I said to him. Two days later he was dead."
Connolly also admitted Williams' death took him by "surprise" because he thought the actor was such a "strong man".