Kingdom Choir singer reveals Prince Harry and Meghan Markle were difficult to work with at royal wedding
Publish Date

Saturday, 31 August 2019, 2:09PM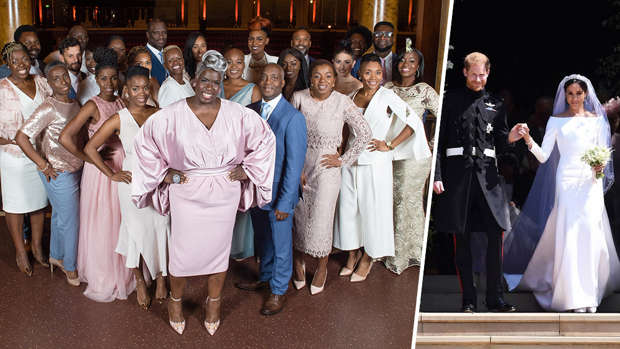 Kingdom Choir conductor Karen Gibson has revealed she didn't enjoy singing at Prince Harry and Meghan Markle's wedding because the royal couple had requested so many changes to their performance of 'Stand By Me'.
The Gospel troupe gained global recognition when they sang a unique version of Ben E. King's hit at the Duke and Duchess of Sussex's wedding at St George's Chapel in Windsor Castle last May, but it was difficult for their leader to relax and take in the special moment because she was too concerned with getting the performance just right.
Speaking exclusively to BANG Showbiz, Karen said: "I am going to be absolutely honest with you.
"That version of the song was the 12th version.
"We were going backwards and forwards and the response was, 'No.'
READ MORE:
• Meghan Markle to visit Princess Diana's grave for the first time on the anniversary of her death
• Prince Harry and Meghan Markle have been slammed as being 'hypocrites' after holiday in Ibiza
"It was a real journey of getting to that version so on the day I wasn't really enjoying the song," she said.
Karen had no idea that the millions of viewers watching at home were actually in awe of the tear-jerking rendition they pulled off.
The group landed a Sony record deal as a result of the wedding and have been touring the UK, but they remain humble and Karen admitted that it's "weird" being recognised on the streets but still living a normal life and that she doesn't like signing autographs to friends and family because she doesn't consider herself to be any different to them.