Prince Harry breaks silence on private jet travel as he unveils a new travel sustainability project
Publish Date

Wednesday, 4 September 2019, 10:07AM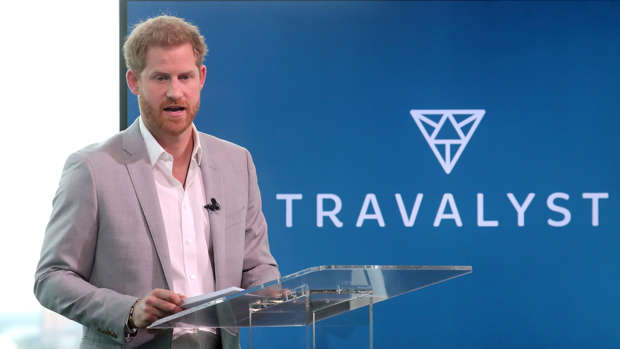 After being slammed for taking a private jet to Ibiza and Nice for Meghan Markle's 38th birthday, Prince Harry has finally broken his silence on the accusations they're not "leading by example" when it comes to environmental issues.
The royal couple - who have a reputation for being "eco-warriors" - have now been labelled as hypocrites for not considering their carbon footprint with the environmentally-damaging flights.
But the 34-year-old royal - who has four-month-old son Archie with Meghan - has now defended his decision to fly private, which reportedly created seven times the normal amount of carbon emissions.
Speaking at a news conference in Amsterdam to launch the Sussex Royal Foundation's new initiative Travalyst, a new global initiative striving to change the impact of travel, he said: "We can all do better. And while no one is perfect, we are all responsible for our individual impact. The question is what we do to balance it out."
"I came here by commercial. I spend 99 per cent of my life travelling the world by commercial. Occasionally, there needs to be an opportunity based on a unique circumstance to ensure my family are safe and it's genuinely as simple as that. But as I said in my speech, for me, it's about balance."
"If I have to do that, and it's not a decision I would want to take, I would ensure, as I have done previously and I will continue to make sure I do, is a balance. I have always offset my CO2," he continued.
READ MORE:
• Kingdom Choir singer reveals Prince Harry and Meghan Markle were difficult to work with at royal wedding
• Prince Harry and Meghan Markle have been slammed as being 'hypocrites' after holiday in Ibiza
"So today, after two years of behind-the-scenes conversations and planning, we're going to start with the tourism industry," he concluded.
Travalyst aims to help minimize companies' environmental footprint, as well as protect and preserve local environments, welfare and cultural heritage.
Harry also joked about the positives of travelling without his wife and son, saying: "Having spent last night here. I don't know about you guys but it was definitely the best nights' sleep I've had for the last 4 months!"
Harry's rare statement comes after former royal protection officer, Ken Wharfe - who protected Princess Diana and her sons Prince William and Harry in the '90s - called the Duke and Duchess of Sussex "hypocritical."
"Harry can't be preaching about the catastrophic effects of climate change whilst jetting around the world on a private plane," Wharfe told Vanity Fair.
"We always flew commercial; in fact, I don't remember flying private. It's no guarantee that security is any better. You're better off with BA security because they're used to working with VIPs."