Sarah Ferguson says the Jeffrey Epstein scandal is "nonsense" in bizarre interview
Publish Date

Friday, 13 December 2019, 3:56PM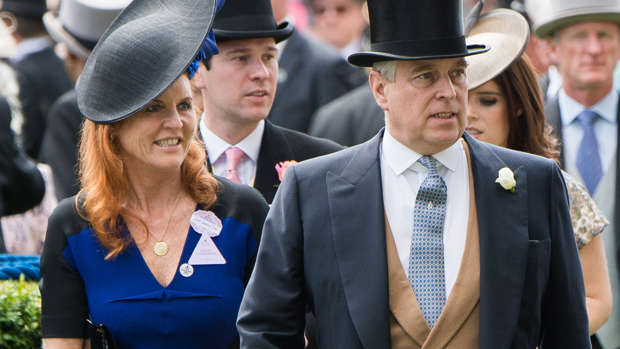 Over the past few months, the Duke of York has been embroiled in a scandal surrounding his association with convicted sex offender Jeffrey Epstein.
After initially remaining tight-lipped, his ex-wife Sarah Fergusson has spoken out in defence of Prince Andrew in a bizarre interview with Vogue.
She also opened up about how the criticism of the Duke has affected her and her daughters, Princess Beatrice and Princess Eugenie.
"When I talk about Prince Andrew, I talk about family because the last six months have been hard on the girls and me," she said.
"To see such a wonderful man go through such enormous pain. He is the best man I know.
"It's just incredible what he has done for Britain, and it's all nonsense [her voice raises as she alludes to the Epstein scandal], so I talk about familyhood, and I'm very strong about it."
Fergie's interview comes just weeks after the Duke's high-profile interview with BBC Newsnight, in which he discussed his friendship with Epstein.
READ MORE:
• ROYAL WEDDING: Princess Beatrice cancels engagement party amid Prince Andrew's sex scandal
• Sarah Ferguson sparks reports of a remarriage to Prince Andrew after saying they're "still together"
The disastrous interview with Emily Maitlis caused a furious public backlash, as he seemed to show no remorse for his close association with the convicted sex offender who had abused many underage girls.
Multiple companies have cut ties with Prince Andrew, including Standard Chartered Bank and KPMG, following the scandal.
While the Queen told her second-born child to step down from his more than 200 charity patronages and cancelled his 60th birthday party.
Andrew will also no longer receive his £249,000 royal allowance which is taxpayers' money from the Sovereign Grant.